Original Equipment Manufacturer (OEM)
SM Metal has always placed great emphasis on providing a high quality end-to-end solution covering "point of conception" to "point of application". We believe in building long-lasting partnerships with our OEM customers through bespoke services including reverse engineering, manufacturing, logistics; and differentiate ourselves through critical documentation and stringent traceability capabilities.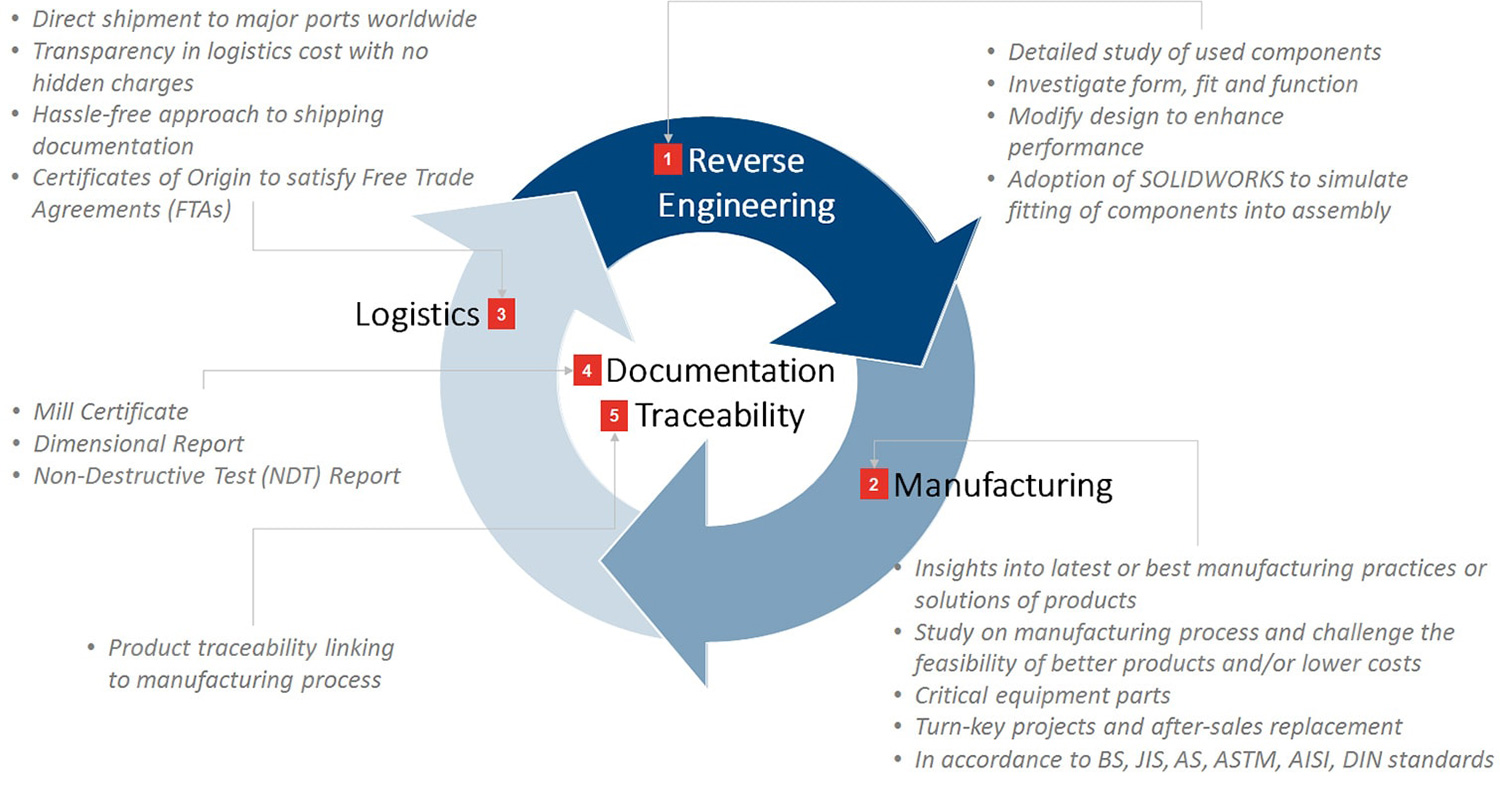 Being a direct manufacturer for OEM customers, protection of their interest is our priority. We pride ourselves in:
Close collaboration with our customers
Comprehensive analyses of their needs
Genuine interest in their businesses
Strict adherence to our non-disclosure agreements.
SM Metal contributes to our customers' success by helping them achieve innovation and market competitiveness. In this way, our customers can dedicate their resources towards other initiatives and focus on their unique selling proposition to their own customers. We strive to accomplish this through:
Our tested and proven know-how and technical / technological expertise
Optimization of the overall operations by supplying fit-for-purpose quality products
Development of time-efficient, cost-effective solutions.
A win-win situation.
We have produced various customized machine bodies, wear accessories and liners for mineral processing equipment for International Equipment Manufacturers in America, Germany, Japan and Australia. Our products have been used by International Mining Companies, performed under extreme operating conditions from -30°C to 40°C.
We have also supplied several parts, including shroud, adaptor, bucket teeth, bogie wheel and shaft for the bulk handling equipment that were produced to meet stringent quality requirements. For more details, refer to Our Capabilities, Our Products and/or Contact Us.